ERASMUS+ és el programa de la Unió Europea per l'Educació, la formació, la joventut i l'esport per el període 2014-2020. En l'àmbit de l'Educació i la Formació ofereix oportunitats en tots els sectors educatius: Educació Superior, Formació Professional, Educació Escolar i Educació de Persones adultes.
QUINS SÓN ELS NOSTRES OBJECTIUS?
Fomentar  la coneixença d'Europa

 

Promoure la intercacció entre diferents escoles

 

Obrir la visió i mirada dels alumnes

Millorar indirectament l'ús de la llengua anglesa perquè l'idioma surt de l'aula i s'utilitza en situacions reals 
Realitzem 4 ERASMUS: un a 5è i 6è de Primària, un a 2n d'ESO, un a 3r d'ESO, un a 4t d'ESO i un a FP.
AMB QUINS PAÏSOS TREBALLEM?
Primària: País de Gal·les, Polònia, Grècia i França.

2n d'ESO: República Txeca, Eslovènia, Portugal , Xipre i Itàlia
3r d'ESO: Macedònia, Itàlia i Croàcia
4t d'ESO: Hongria i Polònia
FP:
EXPLANATION PROJECT IN PRIMARY
"Changing Europe – researching the history and geography of modern Europe"
We aim to ensure a project that will encourage our pupils to explore the concept of 'Europe'.
The history, political and human geography and environment of Europe will be studied; pupils will be encouraged to evaluate changes over the last century and how human influence has changed Europe.
We will develop an innovative project that will focus on difficult and emotive issues, including immigration and post-Brexit views towards the European Union.
Pupils will be provided with opportunities to use various ICT strategies to research information, communicate with their peers and present their findings in a variety of forms.
The project will focus on the effective social inclusion of immigrant children and their families, as we explore the various reasons for migration to other countries and the benefits that such migration brings to cultural diversity.
By working together we will strengthen the delivery of education on a European level by learning from each other's best practices, and using these to help improve pupil attainment while encouraging our pupils to be innovative and open-minded global citizens.
El nostre objectiu és assegurar que el nostre projecte animi als alumnes a explorar el concepte d'Europa.
Estudiarem la història, la geografia i el medi ambient d' Europa; volem encoratjar els nostres alumnes a avaluar els canvis al llarg del darrer segle en el nostre continent.
Treballem en un projecte innovador , que es centra en qüestions emocionals, que inclouen aspectes com la immigració i el post-brexit orientat a la Unió Europea.
Recerca d'informació, estratègies fent ús de les ICT, comunicació amb els companys dels diferents països i presentació de les seves tasques de formes diverses.
La inclusió social efectiva és un tema crucial. Treballem les raons per l'emigració, com afecta els nens i les seves famílies . També de com la immigració aporta diversitat cultural a les nostres vides.
Treballant junts enfortim l'educació a nivell 'Europeu', aprenent de les 'bones pràctiques' dels mestres de les diferents escoles participants. D'aquesta manera, ajudem als nostres alumnes a assolir els objectius plantejats ,alhora que aprenen a ser innovadors, però sobretot, ciutadans amb ments obertes.
Transnational meeting : POLAND
ICT PROJECT: Country research (Power Points+ videos)
HISTORY ICT PROJECT (Powtoons)
VISIT: Arxiu Històric Olot (images)
ART PROJECT (pictures)
SHORTS (End of year) Vídeos
SKYPES: Poland and Greece (Vídeos)
'Transnational meeting': Polónia. (fotos + vídeos)
Projecte ICT: Recerca d'informació sobre els països participants (Power Points + vídeos)
Projecte ICT d'història: Powtoons (vídeos)
VISITA: Arxiu històric d'Olot (imatges + VIDEO)
PROJECTE D'ART sobre un recull de fotografies històriques FESTIVAL DE CURTS : Vídeo creat pels alumnes sobre la Segona guerra mundial
SKYPES: Amb Grècia i Polònia
Transnational meeting: GREECE
ART PROJECT: "Our 'PEACE' art picture.
Transnational meeting: GREECE
ART PROJECT: "Our 'PEACE' art picture.


Més informació
PROJECT EXPLANATION: LITERACY ONLINE
The most relevant priorities according to the objectives of our project are:

Promoting the acquisition of skills and competences:
Open education and innovative practices in a digital era
As the priority of this project is promoting the acquisition of skills and competences we seek to equip our pupils with the competencies (knowledge, skills and attitudes) in the use of digital technology needed to access learning opportunities, to pursue their chosen careers and leisure interests and to contribute to society as active citizens. We also aim to provide them with knowledge of the principles underpinning technologies and a critical understanding of the implications of digital technology for individuals and societies. We want our pupils to become independent, confident and discerning users of technology.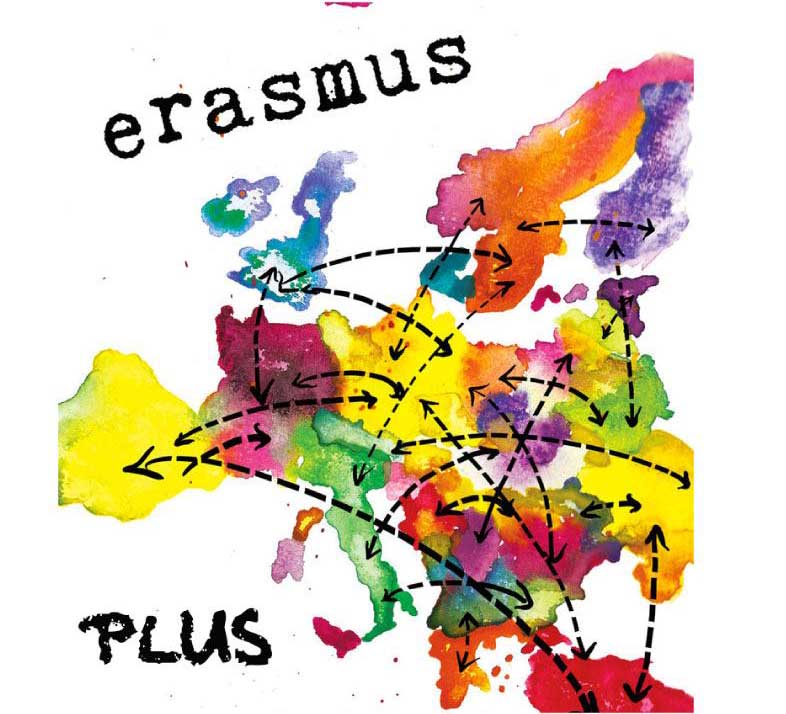 The basic objectives of this project can be summarized
in the following:
teach our pupils how to search for information online and to distinguish relevant and irrelevant pieces of information.
to show and lead them on using internet for educational and self improvement purposes. (ICT competences)
to encourage pupils to think about their online approach.
to introduce the main rules of e-safety and to encourage them to implement these rules into their everyday online lifes.
to teach them how to communicate with others with respect and tolerance while using social networks and how to become aware users of social networks.
to teach them how to face, deal and react to cyberbullying and online trolling.
to widen their digital skills – powerpoint, comic design programs, mind maps, online survey, graphical programs, photoshop…
to show our pupils how to judge critically the reliability of information online, to identify fake news. To face the lack of information and to become aware of the difference between traditional and gutter press, (linked to responsible citizenship).
to create methodology, materials and brochures that we could use after the project is finished to maintain the digital education at our schools in subjects like Media Education, English, Citizenship and ICT.
to improve our pupils' lifelong learning skills, such as teamwork, leadership skills, sense of responsibility, time management, compromising, flexibility, entrepreneurship, critical and analytical thinking skills, solving problems and independent work.
Teachers and students meetings in:
Czech Republic. October 2018
Portugal. March 2019
Slovenia. May 2019
SUMMARIZED ACTIVITIES TO BE CARRIED OVER 2nd YEAR:

Countries presentations.
Erasmus poster and logo contest.
Blog launching for the use of teachers and students. To gather up the project results and products and also to provide the students with a contact platform.
Internet use surveys.
Story maker
E-safety mind maps
Chat room
Cyberbullying.
Teachers and students meetings in:
Cyprus. October 2019
Olot. March 2020
Italy. May 2020
Digital footprint
Digital boards
Critical thinking workshops
Role plays
Fake news
Blog contest
ICT skills
Slogans, leaflets & posters


Més informació
This error message is only visible to WordPress admins
Error: No connected account.
Please go to the Instagram Feed settings page to connect an account.